Use and Care of Masks - ( https://www.cdc.gov/coronavirus/2019-ncov/prevent-getting-sick/about-face-coverings.html )
---
Center for Disease Control: CDC Resources in Languages Other than English - ( https://wwwn.cdc.gov/Pubs/other-languages?Sort=Lang%3A%3Aasc )
---
---
NY Project Hope (.org) - Coping with Covid.
NY Project Hope helps New Yorkers understand their reactions and emotions during COVID-19. Utilize an emotional support helpline, educational materials, trusted referrals, and local provider agencies… all dedicated to helping manage and cope with changes brought on by COVID-19.
NY Project Hope Crisis Counselors understand what you are going through. Talking with them is free, confidential, and anonymous. Talk with someone who is trained, knowledgeable and never judges. Sometimes it's helpful to talk with someone you don't know.
If you're not up for talking, take a look at the articles, learn a few relaxation techniques or a few new coping tips.
Info & Resources

Talk

Cope

Relax

Online Wellness Groups

Find a Provider Near You

Call: 1-844-863-9314
Provided by the New York State Office of Mental Health.
---
---
​​Covid-19 Data in New York - ( updated portal, Oct. 2021 - health.ny.gov )
COVID-19 Vaccine - New York State
NYS Covid-19 Vaccination Hotline:
1-833-NYS-4-VAX (1-833-697-4829)
Ask a question about the Covid-19 Vaccine using this form. Answers will be provided in Governor Kathy Hochul's weekly e-newsletter.
---
​​New York State - Positive Tests Over Time, by Region and County Dashboard (healthy.ny.gov) - Click on the link or image (below) to visit the website for the most up-to-date data.
​​
​
---
Coronavirus (COVID-19) (dutchessny.gov) - Vital Information, COVID-19 Dashboards + Data.
---
​American Addiction Centers - COVID-19 & Addiction: Risks of Going Untreated
Free Virtual Support Meetings - offered during this time using GoToMeetings virtual platform.
Narcotics Anonymous Style Meetings

Alcoholic Anonymous Style Meetings
---
---
For Caregivers, Family and Friends - Alzheimer's Disease and Healthy Aging: Centers for Disease Control and Prevention (CDC)
"Caregivers provide care to people who need some degree of ongoing assistance with everyday tasks on a regular or daily basis. The recipients of care can live either in residential or institutional settings, range from children to older adults, and have chronic illnesses or disabling conditions."
​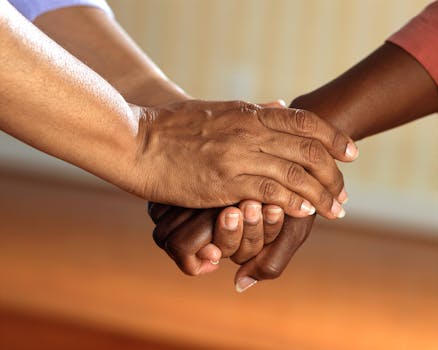 Caregiving 101: On Being A Caregiver - Family Caregiver Alliance: National Center on Caregiving (FCA)
"Caregivers can be spouses, partners, adult children, parents, other relatives (siblings, aunts, nieces/nephews, in-laws, grandchildren), friends, neighbors. ...
You may be employed full or part-time. You may be raising children, or be a volunteer, a spouse, have other family commitments. ...You might need to navigate social service systems, call doctors while you're at work, advocate for the care receiver, and take care of their day-to-day needs, while you try to do all of those same things for yourself and your family.
---
Caregivers (medlineplus.gov)
Caregivers Selfcare Assessment Resources -
---
New York State Caregiving & Respite Coalition (NYSCRC)
Respite is planned or emergency care provided to a child or adult with special needs in order to provide temporary relief to family caregivers who are caring for that child or adult.
Assistance can be offered by: government agencies, nonprofits, employers.
---
---
Benefits of Sleep and Exercise -
Caregiver's Guide to Sleep (purple.com)
A Caregiver's Guide to Alzheimer's and Sleep (sleepopolis.com)
Shared recommendations caregivers can follow to improve the sleep of people under their care and actionable tips for caregivers to follow and better their own sleep quality.
Exercising for Better Sleep (Johns Hopkins Medicine - hopkinsmedicine.org)
**Click on the ElderCare & Terminal Illness tab to read the article "A Guide to Exercise for Seniors" provided by MattressClarity.com.
---
How Social Work Can Reduce Healthcare Costs (article written by Dr. Alyssa Middleton - mswonline.org)
Social workers have long known and been vocal advocates that their services are not just another expense in the healthcare system, but rather spending funds on social work services both decreases overall healthcare costs and improves outcomes for patients. The rest of the world and various healthcare systems are finally starting to take notice of the multiple benefits of providing social work services to patients and caregivers.
Read about the current state of healthcare spending and what medical care looks like when social determinants of health are not addressed. In addition, the critical services that social workers provide, along with case studies of their effectiveness for different populations, are discussed.
---
---
Medical Alert Systems -
Also includes resources for Assisted Living, Senior Care, Product Reviews and, Medicare Advantage.
Compare Medical Alert Systems. Whether you're looking for protection and peace of mind for yourself, a parent or a spouse, the best medical alert system still provides the quickest and simplest access to emergency help 24 hours a day, everyday, no matter where you are.
How To Get a Medical Alert Bracelet For Free (payingforseniorcare.com)
Some hospitals provide free medical alert bracelets, and it's worth calling the hospitals in your area. If a hospital doesn't offer that service, ask if they can refer you to a local foundation or agency that provides medical alert bracelets free or at a discount. If you're a veteran, be sure to check with the local veteran's hospital and with any veteran's service agencies in the area. Your family doctor may also have some tips on finding a free medical alert bracelet.