Get the latest public health information from CDC: https://www.coronavirus.gov
Get the latest research information from NIH: https://www.nih.gov/coronavirus
** Surgeon General, Dr. Jerome Adams, shares ways to create your own face covering in a few easy steps (video).
Use of Cloth Face Coverings to Help Slow the Spread of COVID-19 - ( https://www.cdc.gov/coronavirus/2019-ncov/prevent-getting-sick/diy-cloth-face-coverings.html )
​"Individual should be careful not to touch their eyes, nose, and mouth when removing their face covering and wash hands immediately after removing."
---
Center for Disease Control: CDC Resources in Languages Other than English - ( https://wwwn.cdc.gov/Pubs/other-languages?Sort=Lang%3A%3Aasc )
For additional Coronavirus materials in other languages, please visit the CDC Print Resources page.
---
​​New York State - Percentage Positive Results By Region Dashboard (FORWARD.NY.GOV) - Click on the link or image (below) to visit the website for the most up-to-date data.
​​
​​
Dutchess County COVID-19 Community Impact Dashboard (DUTCHESSNY.GOV) - Click on the link or image (below) to visit the website for the most up-to-date data.
​For additional (government, state and local) resources visit the Coronavirus COVID-19 Resources page vetted by Poughkeepsie Public Library Staff.
---
​American Addiction Centers - COVID-19 & Addiction: Risks of Going Untreated
Free Virtual Support Meetings - offered during this time using GoToMeetings virtual platform.
Narcotics Anonymous Style Meetings

Alcoholic Anonymous Style Meetings
---
---
Caregiving: Who are caregivers? - Alzheimer's Disease and Healthy Aging: Centers for Disease Control and Prevention (CDC)
"Caregivers provide care to people who need some degree of ongoing assistance with everyday tasks on a regular or daily basis. The recipients of care can live either in residential or institutional settings, range from children to older adults, and have chronic illnesses or disabling conditions."
​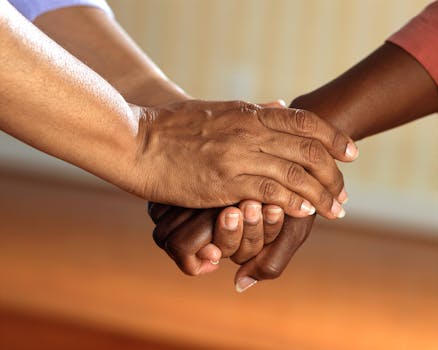 The Caregiver Role - Caregiving 101: On Being a Caregiver - Family Caregiver Alliance: National Center on Caregiving (FCA)
"Caregivers can be spouses, partners, adult children, parents, other relatives (siblings, aunts, nieces/nephews, in-laws, grandchildren), friends, neighbors. ...
You may be employed full or part-time. You may be raising children, or be a volunteer, a spouse, have other family commitments. ...You might need to navigate social service systems, call doctors while you're at work, advocate for the care receiver, and take care of their day-to-day needs, while you try to do all of those same things for yourself and your family.
---
Caregivers - MedlinePlus
Caregivers Selfcare Assessment Resources -
---
New York State Caregiving & Respite Coalition (NYSCRC)
Respite is planned or emergency care provided to a child or adult with special needs in order to provide temporary relief to family caregivers who are caring for that child or adult.
Assistance can be offered by: government agencies, nonprofits, employers.
---
---
Tuck: Advancing Better Sleep -
Tuck aims to improve sleep hygiene, health, and wellness through the creation and dissemination of comprehensive, unbiased, free resources. Read articles discussing:
Senior Safety Reviews -
Compare Medical Alert Systems. Whether you're looking for protection and peace of mind for yourself, a parent or a spouse, the best medical alert system still provides the quickest and simplest access to emergency help 24 hours a day, everyday, no matter where you are.
---
---
e-Resources on Consumer Health -
Subject guide including information on: